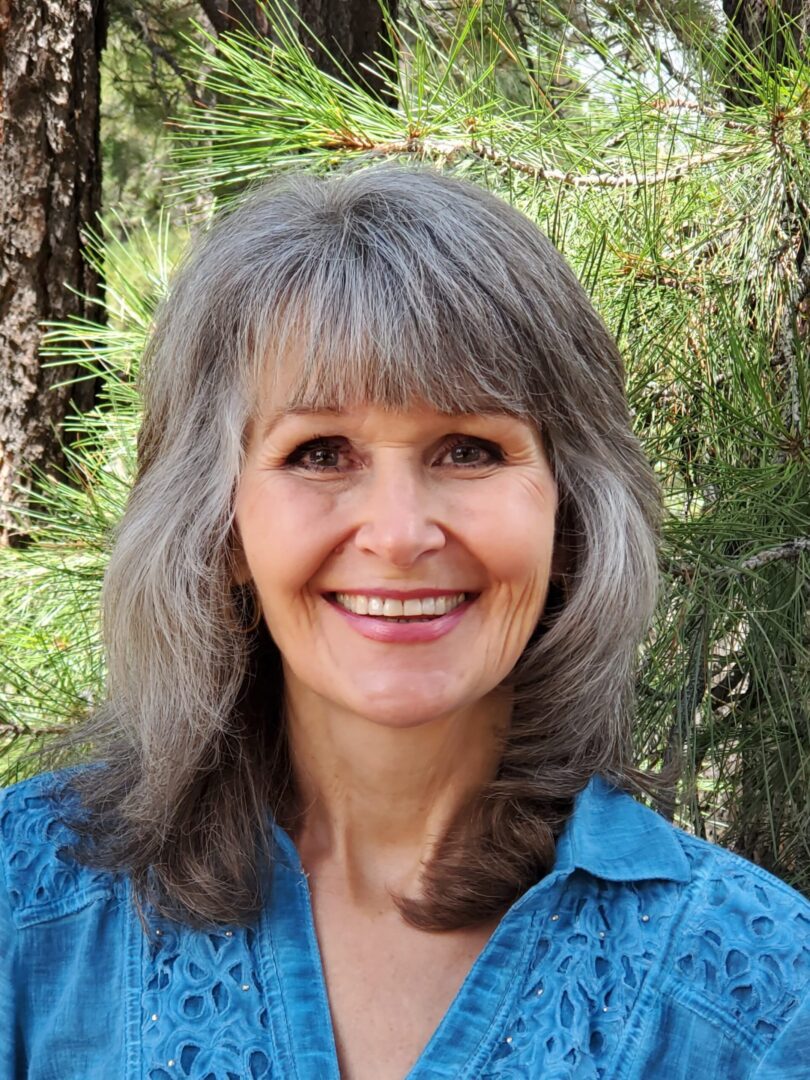 My Approach
Let me help you manifest and maintain a fierce faith in your potentials.  I am devoted to helping my clients achieve their highest potentials and live the life they aspire to. Clients come to my coaching practice in order to have competent, caring conversations about who they are (and have the potential to be) and to maintain the confidence they need to carry out their dreams. Even though I have coached for over 35 years, my clients continue to amaze and inspire me.
All qualified and certified coaches should be able to ask questions, however there are truly differences in the depth of a coach's ability to ask the right questions at the level that can truly make a difference. I am a Coach who has a PhD in Psychology and a Masters in Human Development, I have that breadth and depth of knowledge, as well as a track record of 30 years of successful practice with immense client satisfaction and gratitude.
I utilize a direct, compassionate approach in my client's change conversations and projects, and I am a systemic thinker who values overall well-being for my clients. Many clients come to coaching to understand and make changes in their internal systems such as thoughts, feelings, motivations, and health; I serve them through my practice as a Life Coach.  Others wish to become more effective in how they function in external systems such as work or leadership; I serve these clients through my practice as an Executive Coach.  Some may wish to release creative blocks and enhance their ability in order to create works that are authentically and uniquely theirs; I serve them as a Creativity Coach.  Regardless of the focus of your change project, I am an interested and very capable partner in your efforts to achieve your highest potential and to live the life to which you aspire. On occasion there is that unique client who wants to make wide-sweeping changes and has prioritized themselves and their growth in order to do it, YES, I want to be your guide on this journey.
I am not deterred by where you might be right now in your journey, I can meet you where you are. We all want to do better, however that is defined, and sometimes we get stuck in thinking and habits that no longer serve our betterment and that can sometime cause suffering. It is a privilege to use my understanding and solution-focused skills to help my clients make the changes they wish to make and to achieve the serenity they desire. Often this means making changes to either mindset or habit, and these are the skills that I uniquely qualified for.  I use a strength-based, solution-oriented, integrative approach born of 40+ years of solid, evidence-based methodology from many disciplines in coaching, psychology, systems thinking, and expressive arts.  I believe in client's ability to change their lives by well-defined and incremental life experiments that build sustainable happiness.  Expect to be positively challenged! And expect to gain the results you desire.
My Professional Background and Practice
I have been a professional coach for more than 35 years.  I believe that one becomes an excellent coach through life-long learning, following one's passions and interests, and of applying one's insights into heartfelt service to others. And of course, learning how to apply all of that into coaching conversations that motivate others to do the same. The art of coaching conversation lies in manifesting curiosity about what is and what might be for a singular individual or system, and challenging unhelpful, self-imposed limits to those aspirations.  I have been a coach in many arenas: Life/ Health, Executive, and now Life/ Creative Depth Coach. I am comfortable in all these modalities, because I continue to learn and grow as a Coach. I am rarely stuck in life and I use my understandings of how to manifest unbreakable growth in helping clients to keep moving and growing.  Below is the progression of my growth as a coach.
Life/ Health Coaching:
I began work as a group facilitator/ individual life coach in several outpatient treatment centers and clinics in the early 1980s.   In my employment, I utilized both Cognitive Behavioral and Expressive Arts methods, which allowed my clients to work both logically/rationally on their current problems and creatively to resolve their current concerns.  These breakthroughs would often allow them to develop compelling visions for their futures. Due to my increased desire to understand more about the systemic connection between mind and body, I pursued a Masters in Human Development and Family Systems, focusing on behavioral medicine and the relationships between body work/ somatic approaches, nutrition, and mental health. At this time in my professional work, I added a private practice as a Health Coach, using behavioral medicine approaches to help clients who were looking to improve their health habits. I learned how to work within systems to help clients gain the social support they needed to make the difficult changes they wished to make in functioning.
Executive Coaching:
The longer I practiced, the more I saw that everything could be seen in terms of systems:  the internal systems of the body/ health, the internal thought/ emotional systems of the mind, and external systems of relationships and larger organizational system impacts.  I studied these topics throughout my graduate education, culminating in a PhD in Clinical Psychology with sub-specializations in Organizational Psychology and Systems Psychology in 1994. My doctoral dissertation Healing the Self Through Healing Society: Processes of Motivation in Social Change Leadership examined the interchange of impacts between organizational systems and its leaders. I applied these understandings as an Executive Coach to help develop the Self of the Leader, to build their vision, strengthen their unique intelligence, and fortify their resilience.   I expanded those understandings about work systems by taking undergraduate and graduate classes in business while I worked as an Executive Coach.  All of this informs my practice in Executive Coaching, it is a depth of understanding that most coaches do not offer. My practice as an Executive Coach includes deep knowledge in Leadership Development, Authentic/ Emotional Intelligence, Solution-focused/ Narrative approaches, Servant/ Ethical Leadership concerns, Applied Systemic Team models.  I have applied these models with clients whose work in environment systems that ranges from Fortune 100 to medical/ dental practices, to non-profits, to small family businesses and to entrepreneurs/solopreneurs.
Literally, everyone lives within multiple internal and external systems that intertwine and attempt to force stability, which can manifest as stuckness and frustration.  Likewise, change in one system (eg internal mindset) can lead to dynamic rippling changes in all systems.  Correcting self-imposed limiting thoughts in one arena can lead to a complete change in one's life for the better. I am well equipped to help with these types of efforts. Once the client understands their unique value and their contribution to the solution, they are able to achieve their goals and the broader their impact. I want to help Leaders manifest their Dreams for the organizations/ people they serve.
Creative/ Life Coach
The pandemic lead to hard work in the trenches, helping so many people survive and thrive despite the challenges that we all came to know. Mental health became more challenging for so, so many and supporting other's Mental Wellness became an even deeper Dharma/ Duty. Leaders had to learn to how become even more effective and agile in a world with distant connection.  My Coaching Practice was good and important service however, it was fatiguing, and I began to think about what helped me to maintain momentum and continue to grow. On the positive side, the opportunities to explore beyond the backyard expanded in the pandemic.  The world was our oyster through online connection, as everyone was offering opportunities to learn and grow.
To recharge, I renewed and reinforced my early passions of Jungian depth psychology and the use of expressive art to expand my creativity and self-awareness. I use Creative Depth in my own development practices, and am a firm believer that the system human reaches back through time and beyond time as we know it. Sometimes we can tap this eternal knowing through our mindful and creative practices.  The awareness of wonder and the fusion of one's fit in all of it can amaze us and we achieve Flow. This is the goal of my Creative/ Life Coaching Practice-to help others identify their uniqueness and purpose and to assist in clarifying how those insights can be best used in their current life.  This can be done through questioning and experimentation, and an attitude of curiosity is essential.  To be in Flow is to be Living, truly Living.
Sometimes the call to begin truly Living occurs as a result of a loss or transition beyond one's control, this forces one to reconsider their one wild and precious life. Sometimes, just the wisdom of knowing that loss is inevitable is enough to put someone on the path of seeking something more.  Many times, one will feel the tug of wanting something more, of knowing that one deserves and is accountable for something more, and this may be accompanied by the troubling awareness that it is neither clear what it is or how to get to it. I am passionate about this search for meaning and fulfilment for myself, and am passionate about helping others who are wanting greater meaning and fulfillment, regardless of the current problem or situation to be resolved.  We can easily focus on the matter at hand, and I assure you that I will always be considering your overall well-being as we do.  I want you to achieve the dream you desire.
My education is as follows:
Ph.D. - Union Institute, 1994
Major: Clinical Psychology
Minors: Organizational Development and Analysis; Systems Therapy
M.A. – St. Mary's Graduate School, 1991
Major: Human Development
Minors: Health Psychology, Marriage and Family Therapy
B.A. - College of St. Catherine, 1981
Major: Education
Minor: Expressive Arts, PreK-6th Grade Certifications
Next Steps...
Thank you for considering me as a resource in your personal, family, or group development.  If you would like to discuss whether we would make a good team in your growth project, please call.  I try to return calls to potential clients within 48 hours, excluding weekends.