Welcome to Embrace the Challenges: Progress not Perfection!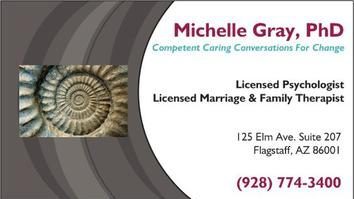 Welcome to Embrace the Challenges: Progress not Perfection, a blog about personal transitions.  This blog will explore ways of making life transitions understandable, easier, and more meaningful.
This blog will contain:
short informational articles on the subject of adult development and transition
reflections on process of growth and change
homework assignments for clients
a booklist and summaries of current readings
reports on field trips and experiments, examples of growth experiences
links to helpful sites and resources
interviews with Wise Women/ Men who are either in the countdown to, or just completed, a significant change in life.
a comment section where you can express your ideas and views about personal transitions
As a practicing psychologist for nearly four decades, I believe that personal transitions are not "one size fits all".  I truly believe that we are all constantly becoming the person our soul knows us to be…and that all our worldly endeavors are truly "progress not perfection".  So as a disclaimer, this blog is a substitute for individualized medical or psychological guidance. That being said, blessings to you who find my posts helpful.
Yours in progress (definitely not perfection),
Michelle Gray, PhD
---